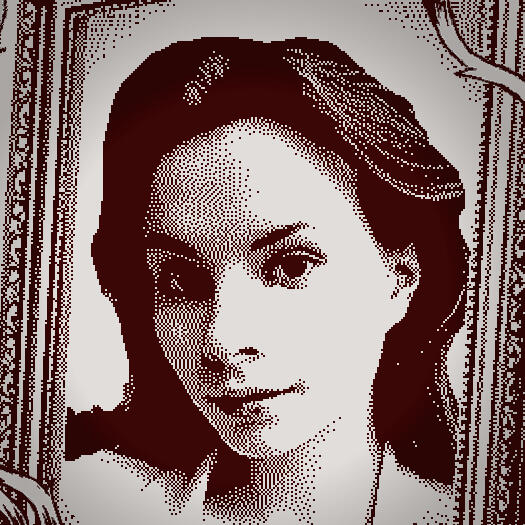 Who's Lila? Press kit
Developer: Garage Heathen
Release date: February 23. 2022
Price: 11.99$
Free Demo: Available
Supported platforms: Windows
Languages: English, Russian
Spanish, Simplified Chinese
Contact info: il.sushin(at)yandex.ru, il.sushchin(at)garageheathen.com
---
Description
Who's Lila? is a reverse-detective point-and-click adventure. It is an AI-powered choice-driven game, where instead of choosing dialogue options, you have full control over the character's face.
Will you solve the enigmatic mystery? Will you be able to tackle your own emotions in pursuit of your mysterious goals?
And finally, will you find the answer to the ultimate question - Who is Lila?
---
Features
Neural network-powered emotion detection

15 endings and choice-driven gameplay

Steam achievements

Ditherpunk visual style

50+ unique soundtrack pieces written specifically for the game

6+ hours of gameplay

Unlockable palettes

And more..
---
Trailer
---
Screenshots
---
Soundtrack preview
---
---